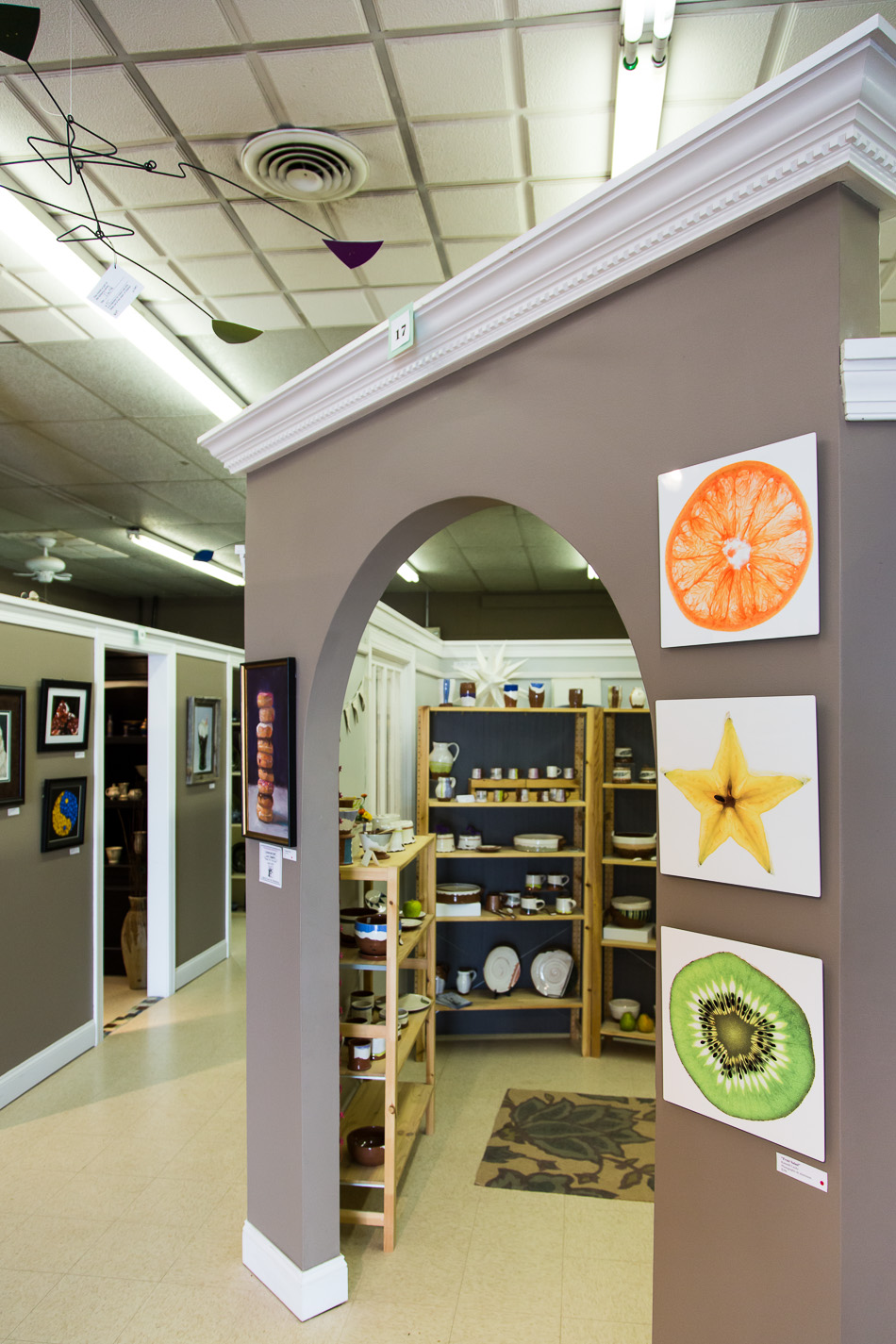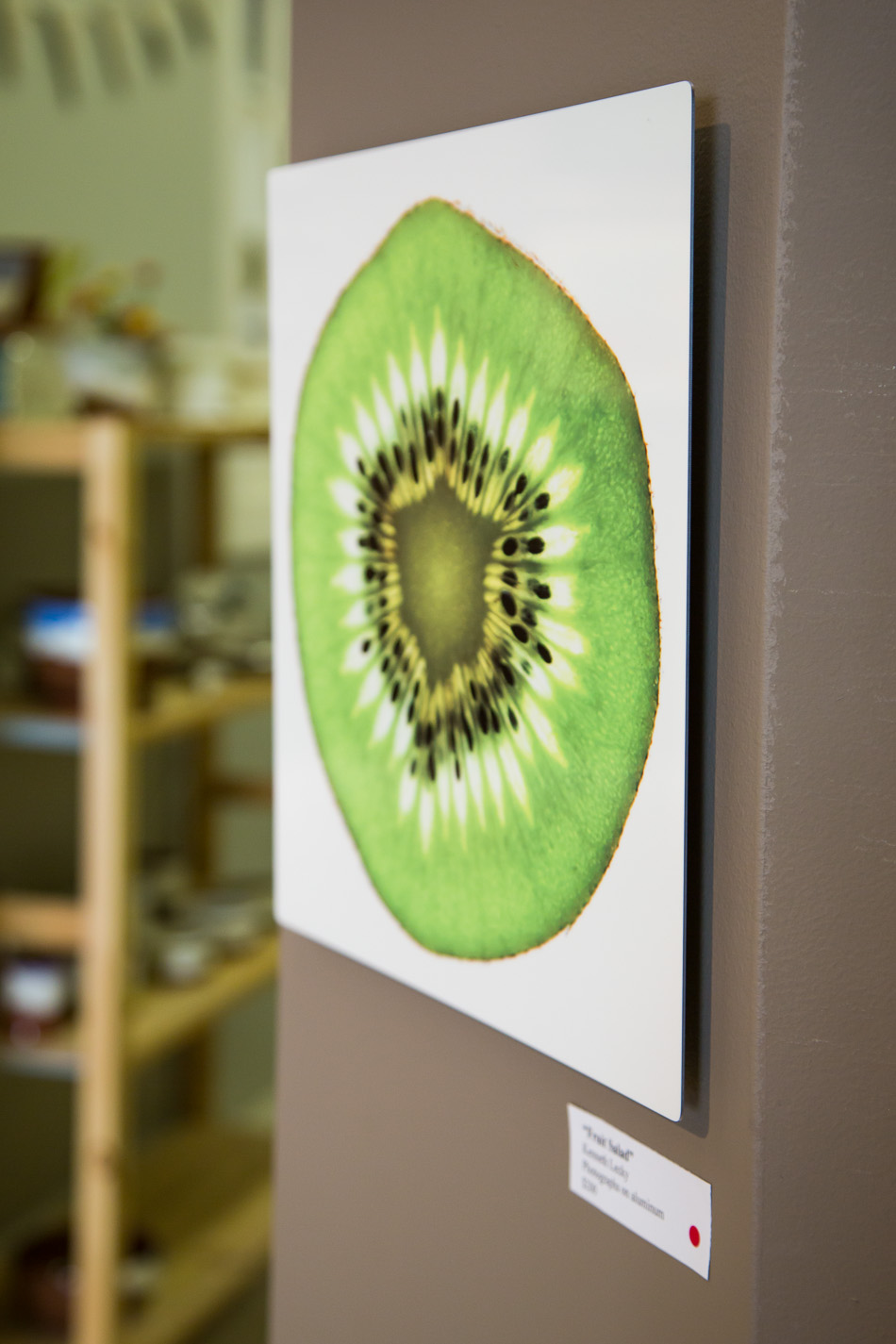 Here's my Fruit Salad triptych as hung at LibertyTown on First Friday. I love how the photos work arranged vertically, especially in that space, right outside my friend Beth's studio. You might notice the red sticker, indicating that the triptych sold, and while I was there on Friday night! I mention this not just because it's always thrilling for someone to trade their hard-earned money for my work, but because I've been thinking a lot recently about how to present my photos.
I had these pieces printed on aluminum, with a glossy finish. I like the treatment for this kind of bright, saturated image, but I'm also generally intrigued by the idea of mounting prints instead of the traditional matting and framing. I still love how a photograph can look in a high quality frame with a generous mat, but I feel like mounted photos can be more physically and emotionally approachable. The quick sale of Fruit Salad is anecdotal of course, but I think it's a vote for mounted photos. Don't worry, I'm not abandoning frames. I will continue to look at new ways to present my work though, seeing what techniques and materials might work for different images.
I'd love to know what you think. Do you like the look of the display above? Have you seen any other non-framed presentations of photos? Did you like them? Do you imagine a particular style working better in a gallery than in your home, or the other way around? I'd appreciate any feedback from you; as a comment on here, by email, or on any of the various social networks where you can find me. I even have a survey up on my facebook page!
Thanks for your help!